Kami Tunjukkan Jalan Terbaik Untuk Sukses Bagi Anda!
Specializing on Indonesia and Japan Businesses, only for these both nations with
a successful result only. Our experiences more than 17 years proved a great important
development for especially Japanese Companies want to do business in Indonesia.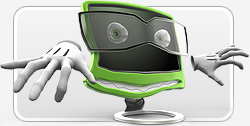 Nothing more important than helping and reaching all Japanese companies to invest and to do business in Indonesia. Also helping Indonesian company to enter Japanese market and making a good relationships with Japanese Companies for the best future of both Companies. That is the promise!
With a great customers (important Companies names) during our more than 17 years of experiences specializing Japan-Indonesia, trust and credibility are the most important point for us that will show precisely the truth, how important you are (as a King) for us. This is our philosophy to treat all customers the best way to do business. Servicing you is our pleasure and quality is the most important for us forever.
Recent Articles


Business Plans

Feel free asking us to make a Business Plan for you, or some good advices related to Indonesia.

About Us

We are in Tokyo Japan headed by Indonesian with 25 years experiences living in Japan and serving almost 14 years establishing this Company for important Japanese companies.